Saturday, October 17, 2015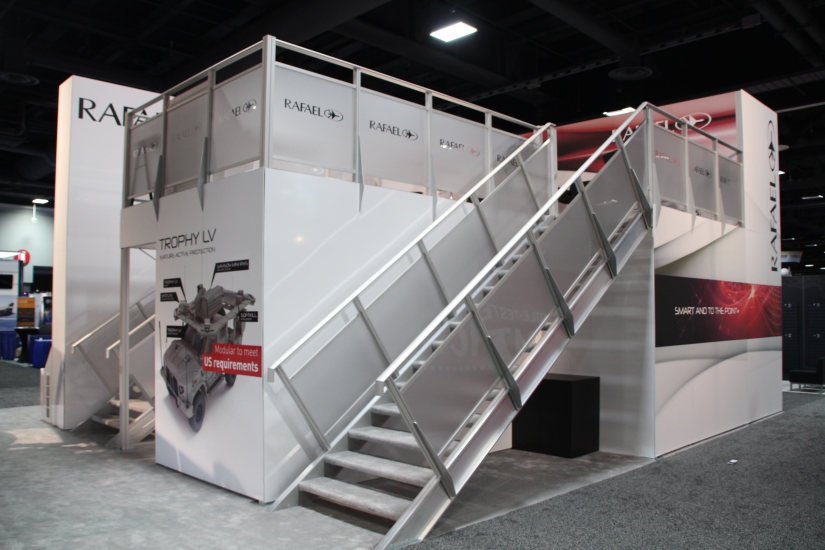 Stevens E3 has just added an elegant two storey exhibit system to its rental inventory. The highly regarded modular aluminum system Octanorm added a new OctaMax system designed to be incorporated with existing componentry within the Octanorm Maxima system allowing stevens E3 to incorporate this lightweight 2-storey aluminum structure within its rental inventory to enhance its existing inventories.
Critically important within the United States tradeshow market is the need for lightweight solutions as so much costs are associated with material handling. The OctaMax system is lightweight, easy to install, and many deck designs include the necessary engineer stamped drawings required of 2-storey structures within North America, thus saving money for exhibitors desiring to upgrade their booths to "the next level".
Two storey exhibits offer prestige, exclusivity, and a view of the exhibit floor from a different perspective. They can be utilized to offer private lounges or meeting spaces, additional floor space without increasing the footprint of the exhibit space, exclusive meeting spaces, and an opportunity to provide exhibit attendees different perspectives of products featured within your exhibit space.
Ask your stevens E3 account executive how you can add this rental system to take your exhibit space "to the next level". Stevens can offer decks ranging in size utilizing this elegant system.
Watch a video on the Octamax Product.